Feeding the correct diet to your pet is a must for a long and healthy life. Our nurses are trained to give expert advice regarding nutrition. Obesity can cause many health problems for dogs and cats. If you feel your pet may be overweight, please phone the clinic and one of our nurses can discuss your concerns and look at booking in a nurse consult for you.
Why is your pet's weight so important?
Research has shown that around 41% of dogs and 32% of cats are overweight to some degree. An overweight pet is at risk from a whole range of problems including diabetes mellitus, heart disease, skin complaints, breathing difficulties and arthritis.
Weight gain in pets is normally the result of an increase in body fat. This is most commonly caused by a pet eating too much, especially when combined with a lack of exercise. If more energy is being gained from food that is being used, the surplus will be stored in the body as fat.
By maintaining healthy weight, you can help to reduce the risks associated with obesity and help your pet lead a longer more energetic life.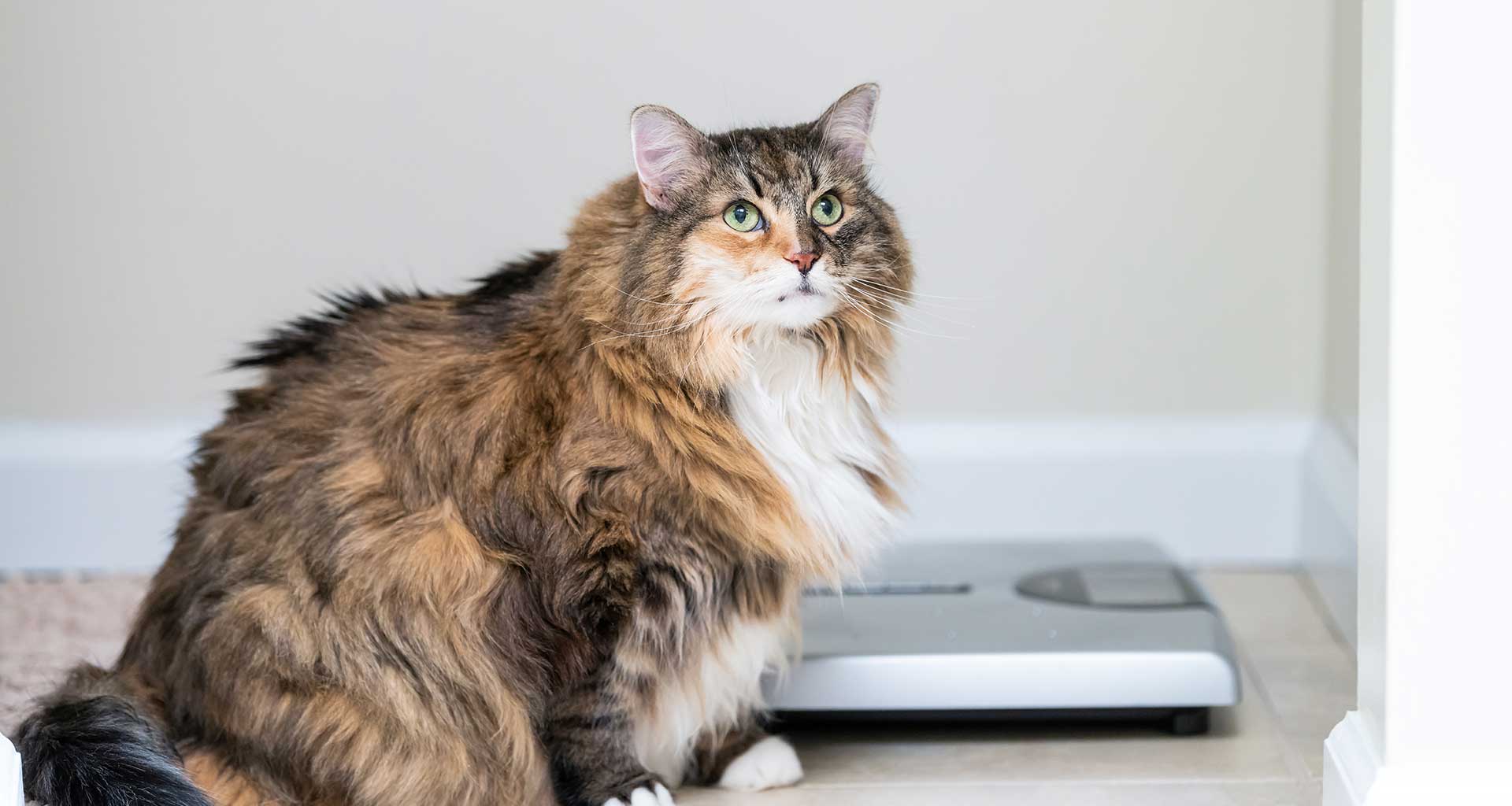 How do you know if your pet is overweight?
You may notice some of these changes:
Ribs can't be felt without applying a fair amount of pressure
Pet obsessed with food
Pet is inactive most of the time
Loss of an obvious waist (and you may even notice belly wobble when walking or running)
You have had to loosen your pet's collar several times over the past year
Need to lose a few kilograms, what now?
If your pet has had a recent check-up with a veterinarian the first thing you need to do is contact us to make an appointment. This will help us set aside some extra time with you and your pet.
If your pet has not had a recent check-up, it is best to make an appointment with your veterinarian for an examination. Whilst weight gain is an obvious explanation for some of the above changes, it can also indicate illness or disease. Before starting on any weight loss program, we would like to confirm your pet is as healthy as they can be considering the extra kilograms they are carrying.